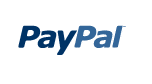 One of my friend introduced me into neobux.com which is a paid to click service program. The major way of getting money that we have earned is either via Paypal or Alertpay. So I happened to create an account in both of these services.
Paypal always had issues with RBI and came very close to death in India, However it recovered back to an extent but not to an extent that was expected. However having said these things I believe that these trends came to an end with VISA Card transactions all around the world and banks providing you with Netsafe / Instant cards to use in internet there is no need for any eCommerce banks like paypal but to with draw your funds you may need it.
If you are not satisfied with the services offered by paypal you have an option to delete your account in paypal.lets see how you can delete your account.
How do I delete my Paypal Account
You can delete your account by following the below link and confirming your identity.
https://www.paypal.com/in/cgi-bin/customerprofileweb?cmd=_close-account
and this is how this link found.
Login into your paypal account
There will be an option to follow to your "Profile" settings in second navigation bar which is under the "My Account" tab in the first navigation menu.
Once you open that link a page with three navigation menu's appear on the left hand side of you , Click on the My Accounts label to open your settings page.
Just beside your account type you will be having an option to "close account" , Click on that.
As a security measure it will ask you to enter your bank account number before you close, Enter it and click on submit.
The Following video shows how this steps are done
Hope this article is useful for you. Have a nice day.